TDIS aims to change the city dweller and structure. We are based in NYCU, one of the most famous research unit based university in Taiwan and the world. TDIS is committed to research and development, Industry-Academia Collaboration and promotion of applied research by the way of architectural action. It comprises three fields of sustainable materials, architectural systems and smart living. TDIS is not only the "Think Tank", but the "Do Tank".
2021.09 Group Photo in Summer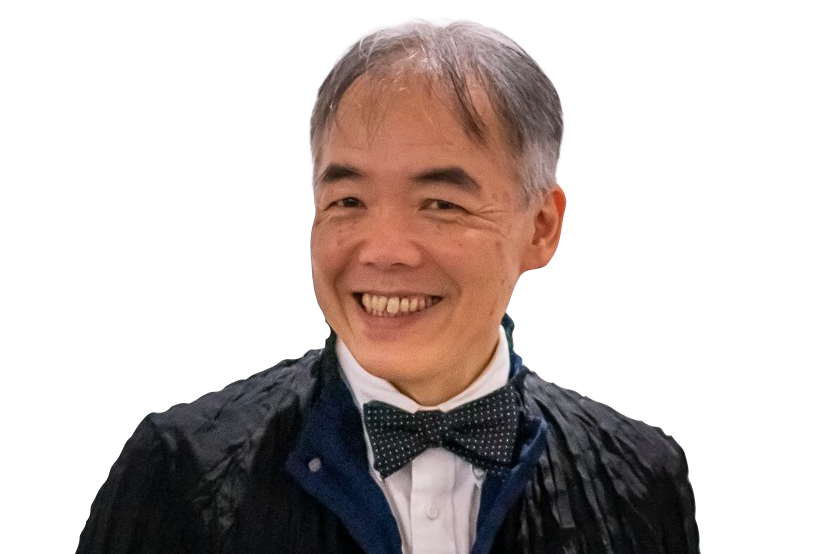 TSENG, CHENG-TE
Faculty Advisor
TSENG, SHENG-KAI
Project Manager
HSU, YU-LIANG
Project Architect
CHEN, CHANG-WEI
Innovation Research Supervisor
LEE, SI-MIN
Architecture Design Supervisor
CHEN, NAI-YI
Architecture Design Supervisor
PENG, TZU-MIN
Communication Coordinator
SHAO, KE-NI
Strategic Contents Coordinator
Architecture & Urban Design Team
CHENG, YEN-HSING
Architecture Design Assistant
CHUANG, CHIAO-AN
Architecture Design Assistant
HUANG, TZU-LUN
Affordability Research Assistant
OU, CHEN-LING
Urban Mobility Designer
WANG, YI-WEN
Urban Designer
Engineering & Construction Team
CHEN, CHIH-YU
IoT Engineer / Instrumentation
CHEN, HSIN
IoT Engineer / Instrumentation
HU, MING-CHIEH
Electrical Engineer
HUANG, CHEN-YUN
Architecture Design Assistant, BIM Coordinator
HUANG, CHING-WEN
Architecture Design Assistant
HUANG, YEN-CHUN
Contest Captain
LIN, YI-CHEN
Plumbing and Mechanical Engineer
WU, NIEN-HENG
Building Performance Simulator
YANG, LI-HUAN
Structural Design Assistant
CHENG, CHI-LI
Innovation Material Designer
LIN, HAN-TING
Innovation Material Designer
LIN, RUEI-YU
Innovation Material Designer
SU, HENG-AN
Innovation Material Designer
WANG, YU-CHUN
Innovation Material Designer
Communication, Education & Social Awareness Team
CHANG, YUAN-RONG
Communication Strategy Head
CHEN, YI-ZHEN
Dinner Party Head Chef & Content Creator
LAI, PO-LING
Team Identity Graphic Designer
PANG, YU-SHIN
Communication Strategy Spokesperson
WANG, YUN-CHIEH
Energy Education Ambassador
YANG, CHIA-JU
Graphic Design & Spokesperson
YEN, YAO-TENG
Social Awareness Event Coordinator
Site Operation & Health and Safety Team
CHEN, YI-WEN
Site Operation Coordinator
HSU, CHING-CHEN
Material Manager / Architecture Design Assistant
LEE, TSUNG-I
Material Manager / Interior Design Assistant
WANG, YEU-WEI
Construction Manager / H&S Coordinatior
WU, MENG-PU
Transportation Manager / Landscape Designer
Featured Activity Rercord
To spread the seeds of sustainability, Team TDIS has been actively hosting communication events to deliver the concept of sustainable and smart future housing scenarios. The team has successfully delivered the significance of SDE and green building among interested general public, universities, and students of all ages.
We held different kinds of activities such as workshops, radio station  and exhibitions in order to meet our target groups, and  they can understand what we are doing easily through they prefer. Through experiencing the design of "1 House for All" in person, with their own eyes and ears, the target groups are expected to follow us and become partners for change. 
[Communication] Orchina No.117
2021.11.01-2021.11.31
Orchina is a travel magazine published monthly that introduces culture and tourist spots. It has published over 70,000 hard copies and also launched on electronic platforms. Orchia spends four pages introducing the TSMC x NCTU Energy Education Center which is called "Ideal House" and the past achievements of TDIS in SDE. And it shows TDIS gets the ticket to compete against each other in the Solar Decathlon Europe 21/22 • Wuppertal and the concept of 1 House for All. Let the public see TDIS.
[Communication] ICT - Annual Achievement Exhibition:OPEN LABS! Hello Future Human!
2022.01.12-2022.01.14
The theme of exhibition is "Imagine the Future". The exhibition will strive to create future technologies with "temperature". The exhibition includes robotics, digital manufacturing, virtual creation, IoT, VR/AR, etc. TDIS will also exhibit the research progress of 2021 in Energy House. The teachers and students of ICT have the opportunity to establish the links with external companies and media by inviting them to visit and create "students" future.
[Communication] X.MADS - NYCU Design and Innovation Technology Program Achievement Exhibition
2022.01.17-2022.01.21
DITP is a Program aiming at college students who are interested in the fields of Innovative Design and art held an exhibition at the University Library. All students' works of the courses in the program would be exhibited to introduce the results to students of NYCU. TDIS also presented our research results and posters to illustrate the concept of sustainable housing. The exhibition also received high public attention, attracting more than 5 media coverage both inside and outside the school.

[Communication] IC975-Love Hsinchu!
2022.02.26
IC975 is a radio station in Taiwan, established to create high quality media, and has been recognized several times by the GBA(Golden Bell Awards)(the highest goal pursued by Taiwan entertainers and media organizations). Project Manager Sheng-Kai TSENG was interviewed to introduce the past achievement of TDIS and this year's competition. It will be broadcast on radio on February 26,2022.。
[Education] Energy Education Workshop "Little Green Fighters on a Mission"
2021.11.25
The students of JianGong Primary School were invited to visit TSMC x NCTU Energy Education Center. Through the learning sheets, the students were able to understand the use of energy in their daily lives and observe the solar energy equipment in TSMC x NCTU Energy Education Center. To build a concept of sustainability renewable energy in Taiwan.
[Education] Open House Hsinchu
2021.12.11-2021.12.12
"Open House" is an annual international urban space experience event which connects more than 40 cities around the world. Hsinchu will be the fifth in Asia, 47th in the world to host Open House. There will be more than 50 private or public institutions and space open for free visits and tours.
[Education] Lecture series on sustainable Cities and Architecture with National Hsinchu Senior High School
2021.12.11-2021.12.12
TDIS gave lectures at National Hsinchu Senior High School. The lecture contents were varied, including leading students to understand the development and latest technology of sustainable buildings and leading students to visit HDU and TSMC x NCTU Energy Education Center. So that students could have a deeper understandings of green architectures and provided them a different career choice.
Photo credit by  OU,KUANG-YU
[Social Awareness] The Society of Wilderness--The online lecture of sustainable buildings: Where are our homes in the future?
2021.11.07
In cooperation with the Society of Wilderness, the most influential environmental protection organization in Taiwan. We convey the concept of sustainable architecture to the public including participation in the SDE is the implementation of real sustainable education and the application of wood construction through the speech of architects, team teachers and professors.